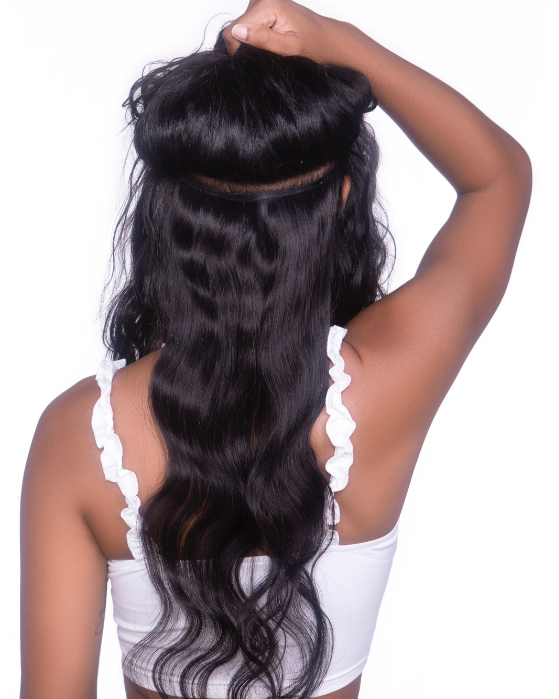 Clip-in hair extensions are a type of temporary hair extension method where wefts of hair are attached to small clips. These clips can then be easily secured and removed from your natural hair, allowing you to change your hairstyle, add length or volume, and experiment with different looks without committing to permanent extensions.
We offer up to 4 different textures to choose from to ensure the blend with your natural hair is on point. Hair can be selected at the time of booking or when you arrive for your appointment. 
It's important to note that clip-ins are not meant to be worn continuously like permanent extensions. They should be removed before sleeping, swimming. They can be easily reinstalled in under 10 minutes or less. 
Clip ins are especially beneficial for people with fine or thin hair who desire more fullness. Maybe you have thick hair but want additional length for a special occasion. 
If you have concerns about potential damage: Clip-ins are a non-invasive hair extension method that doesn't involve any chemical processes or glue. They are generally considered safe and do not cause damage to your natural hair when applied and removed correctly.
Clip-in hair extensions are not suitable for individuals with very short hair (less than 4 inches in length) or extremely thin or fragile hair, as it may be challenging to conceal the clips and achieve a natural-looking result.