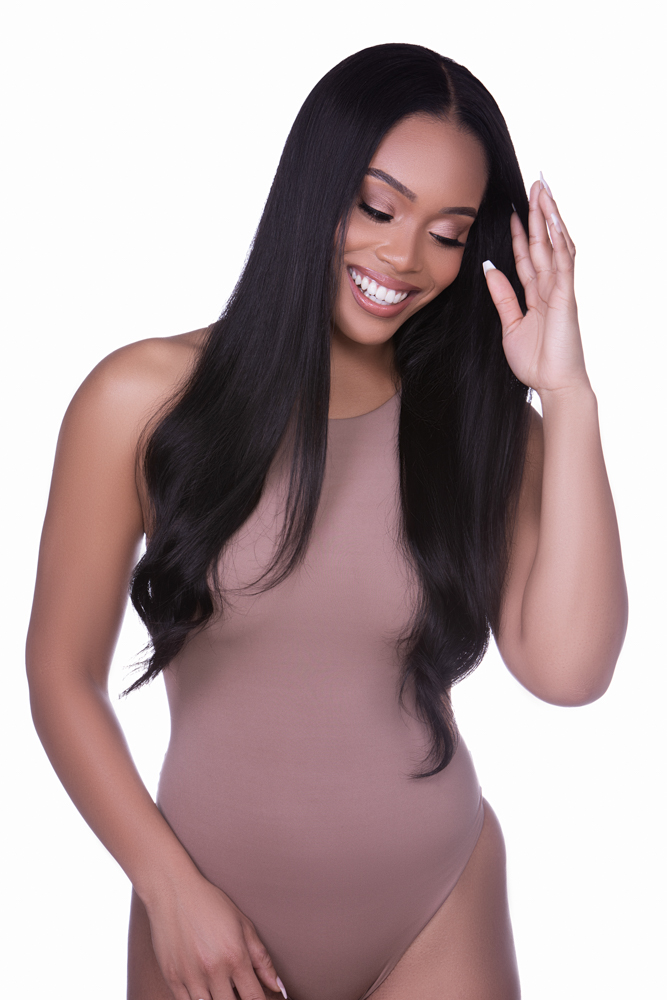 A closure wig is a type of wig that has a closure piece, which is a small section of lace with hair strands attached. The closure is used to create a natural-looking hairline and the appearance of a scalp when the wig is worn.
The natural hair is braided down to create a smooth base for the wig. We leave out just a tiny bit of your natural edges then place the unit on behind the hairline. The wig is secured to the head using wig combs that hook into your perimeter braids. The unit also contains adjustable wig straps that will tighten the perimeter of the unit for a more snug fit. 
The wig can be styled, cut, or curled as desired. This is even your perfect opportunity to try that color you've been wanting without coloring your real hair!
It's important to note that closure wigs require proper maintenance and care, including regular washing, conditioning, and styling to ensure their longevity. Oh and not too rough on your closure as you do not want to shorten the lifespan of your unit. 
Most people prefer a unit because it puts no tension on your natural hair. You can remove the unit at night before bed to sleep comfortably or even remove the unit before working out at the gym to preserve your hairstyle. 
The wig itself can last up to 6 months if worn daily but if you wear every now and again you'll have the unit for years to come. 
We recommend monthly maintenance to come in and receive a cleanse, treatment and new braid down on your natural hair and also a cleanse and style on your unit to keep her fresh.